2BE Series Replacement Vacuum Pump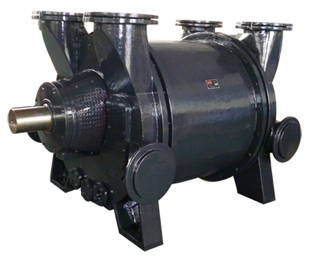 Siemens/Nash 2BE Flat Plate Type Pumps/Compressors
Our 2BE sries replacmet vacuum pump is a manufactured to be a drop-in replacement for the Siemens 2BE series. For industrial market customers looking to upgrade or find a 2BE flat plate type vacuum pump replacement, this series would be an idela fit. NES pumps/compressors are factory tested and include a 2-year warranty.

Models: NBE1, NBE3 and NBE4 all models
Power Range: 15 HP to 2400 HP
Capacity Range: 200 CFM to 42000 CFM
Max Vacuum: 23" or 28" Hg
MOC: Cast Iron/ Bronze/ SS 304/SS 316

Drop in replacement for Classic Siemens *2BE1 and 2BE3 Series and the new Nash 2BE4 Series.
Compact design reduces size and costs.
Standard construction is cast iron.
Optional 304 or 316 stainless steel construction is also available.
Parts and repair kits readily available.
Available as a bare pump or as a part of engineered systems.

Power plants
Exhaust condensers
Drying
Exhausting
Filtering
Paper Making Process
NBE Series: Siemens BE Flat Plate Type Pumps All Models